Bellevue Offers Some of Best Dynamics for Economic Growth in the U.S., Says Thomas Boydell
"I like making others successful, and honoring what gives them a sense of meaning and pride in their work."

-Thomas Boydell, CEO BellevueCN
Thomas Boydell is economic development manager for the City of Bellevue, WA and CEO of BellevueCN. Formerly with Deloitte and Seneca Consulting, Tom has worked in consulting and government for more than 20 years. He specializes in assembling resources and partnerships to achieve strategic goals. Publications include Building Public Private Partnerships in Puget Sound (Urban Land magazine, June 1997) and contributing author to a report to Congress on urban issues, tax credits and finance.
Q. What is your career or business success story?
A. I grew up on the East Coast (USA). I went to college at Boston University, then graduate school at the University of North Carolina and MBA at Wharton. I had a variety of experiences including summer programs in Paris and NYC, and internships at Harvard and on Wall Street.
In early 1990s, I moved to Seattle. Over the years, I went back and forth between working in government and management consulting. I like the variety and pace of the private sector, but I like being close to the community and helping people when I work in government.
Q. What new opportunities do you see in China and in the Seattle-Bellevue area?
A. Bellevue is at the heart of the Seattle Metropolitan area's technology corridor. My work includes international trade, technology, and commercial development.
There are many opportunities for businesses and investors from China. The Bellevue/Seattle area offers some of the best dynamics for economic growth in the USA.
For trade with China, our technology projects are some of the most innovative, and our online services companies are the best in the world. Bellevue is exciting because of the ongoing entrepreneurial and creative energy as well as the growing international population that is here.
Our percentage of foreign born persons is over 33%. I sometimes joke with people that Bellevue is a lot like Singapore – clean, well-managed, fast technology growth, internationally diverse businesses, only here you can chew gum, too.
Q. Is there any new initiative or project you are engaged in or hope to start that will help further these opportunities?
A. I think BellevueCN.com is an exciting opportunity for this region. Our friendship and business relationships with China continue to grow. Using social media like this will enhance those relationships.
Q. Why BellevueCN?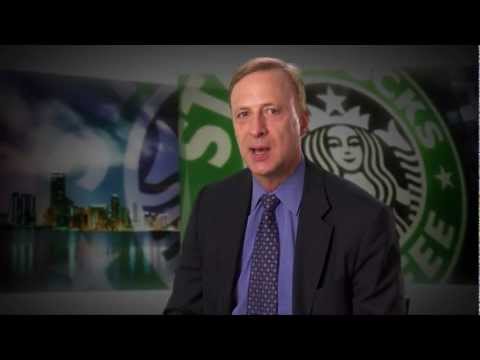 Q. What advice do you have for others about how to be successful in this region?
A. This is a place where smart people can follow their curiosity. Don't be afraid to get to know people and visit businesses and talk to people. If you need help, people are willing to offer it. If you have ideas, people here want to hear them and encourage you and your ideas.
Q. Is there anything else you would like to add?
A. It helps to have a passion for your work and new technology. I also find that being successful means focusing on good relationships with colleagues, customers, and the business community in general. I like people and getting to know their stories, which makes building relationships easy for me. I like making others successful, and honoring what gives them a sense of meaning and pride in their work. In turn, they do the same for me, more times than not. That has been one secret of my success.
Q. How long have you lived in Washington? Bellevue?
A. I have lived here 20 years, and worked in Bellevue for four years. I think it's great.
Q. Has living in Washington benefited your education or career?
A. Absolutely! There is so much to learn here and so many opportunities.
Q. How has it benefited your family?
A. My family loves it. You really can experience the best here, in terms of school, work and out of work things to do. And the air and water are clean. So many cities are too big, too busy, or too polluted. This one is young and growing. It's an exciting time to be here.
Q. Do you have a favorite memory of living here?
A. The mountains and sea in the Bellevue-Seattle region reminds people of places in Asia. Some say New Zealand. Others compare it to Dalian or the western Hunan region in China.
The first time I hiked in these mountains, I could see the snow caps and listen to the mountain birds and wind and the quiet sounds. I looked down through the high mountain pass. I had never been so high up and I could see all the way to the ocean. I thought I was living in a dream.
Q. How can people contact you?
A. Visit the "Invest in Bellevue" page at BellevueCN.com and click the link that says, "Contact Bellevue Economic Development Office."