Dr. Yushi Shen: Leader in Microsoft Asian Communities
"Bellevue is ground zero of the rapidly emerging new revolution in technology partnership between China and the US."

~Dr. Yushi Shen, Microsoft
Dr. Yushi Shen (沈寓实) is an internationally recognized expert in the areas of cloud computing, wireless communications and video coding. He has published five books and more than twenty archived papers.
He has served as reviewers, associate editors, technical program committee chairs / members for numerous international conferences and core journals. He has received numerous awards, such as the Chinese Government Award for Outstanding Ph.D. Students Abroad (2006) and recognition in Who's Who in America (2010).
Dr. Shen received his B.S. degree in electrical engineering from the Tsinghua University, Beijing, P. R. China, in 2001, Ph.D. degree in electrical and computer engineering, from the Univ. of California at San Diego (UCSD), La Jolla, in 2006, and MBA degree from Univ. of Washington (UW), Bothell, in 2012.
Dr. Shen joined in Microsoft in year 2006, worked for the design and serviceability Windows Media (WM) techniques and WM platform, including Windows 7, Vista, and Windows 8. He was the Co-Founder and Technical Lead for the Windows Media developer team in Microsoft India Development Center (MSIDC), Hyderabad, India.
During 2010 to 2012, Dr. Shen served as the Chair of Chinese Microsoft Employee Network (CHIME), and since late 2012, he stepped up as the Chair of entire Microsoft Asian Employee Resources Group (ERG), overseeing the 17 Asian ethnicity groups with more than 10,000 members.
This video interview with Dr. Shen is in Chinese, with English sub-titles.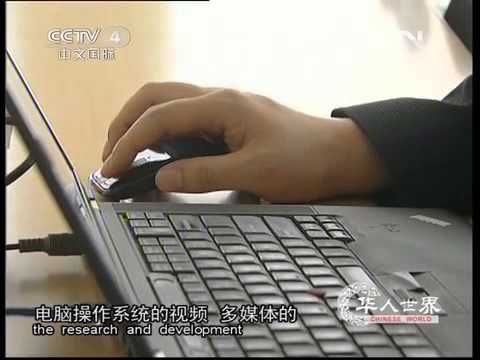 Besides playing a core role in Microsoft Asian communities, Dr. Shen has also served as board directors, advisors or honorary members for various influential societies, such as Confucius Institute of the State of Washington, Chinese Institute of Engineers (CIE), Washington State China Relations Council (WSCRC), Trade Development Alliance of Greater Seattle (TDA), China Tomorrow Education Foundation (CTEF), Seattle Chinese Garden (SCG), North America China Council (NACC), Washington Asian Healthcare Professional Association (WAHPA), Washington State China Chamber of Commerce (WASCCC), and Washington Sichuan Friendship Association (WSFA).
Q: Why did you come to Microsoft in 2006?
A: I have now worked in the areas of video coding, wireless communication and cloud computing for over 10 years. During my PhD in San Diego, I interned at Motorola and Entropic Communications. I worked on systems design and wireless communication design, not pure software.
I came to Microsoft because I saw the changes that were coming. Microsoft would be at the center of those changes. At the time, people could see that communications, computing, and broadcasting were merging platforms, merging industries. Data, text, images, and voice would converge. Microsoft was positioned to play bigger and bigger roles. From the experiences and resumes of their team, you could see the trend, and there was the capital, history of success, and global footprint of the company.
I was also inspired by the fact that Microsoft was setting it eyes on China and recognizing the rich resources and potential in the China partnership.
Q: What have you learned about how to be successful?
A: Microsoft teaches success and I have learned many insights working here. Several lessons stand out in my mind:
First, knowing to leverage and execute well or how to work with resources can be more important than the resources themselves.
Second, the capability to be accurate is important, and it can give you an advantage even if you start later than your competitors.
Third, choose a rapidly growing market, because it gives you a better opportunity to pivot as entrepreneurs and innovation change the competitive environment. By the word "pivot" I mean to adjust your management agenda and resources to the emerging trend.
Fourth, choose scalable opportunities.
Q: You have published many books and articles on emerging technology topics. What is the subject of your new book?
A: I am the editor-in-chief for a book on cloud computing, which is to be published at the end of 2012. This will be a high profile book, including articles or interviews with over 15 Microsoft executives. Steve Ballmer (Microsoft CEO) is writing the forward. This book is written for China.
Q: Why is cloud computing important? How will it affect business and society?
A: Post convergence of mobile and internet, cloud presents a dynamic set of new, industry changing opportunities. These opportunities are scalable, just as software publishing was scalable for Microsoft.
In particular, Cloud services are seen as critically important by entrepreneurs. It will lower the bar to enter and make success more within reach. Part of what it does is lower the cost required to begin a new business, and so today you begin to see more venture capital deals (new startup businesses) in the US happening at half or a third or even 25% of what was the cost 5 or 10 years ago. With the cloud, barriers to entry will continue to go down.
Q: Why is the book specifically written for China?
A: China has never been so important before in Microsoft! The opportunities include technology cooperation and incubation, but they are definitely beyond it.
That is why the Cloud Capacity Project in China was started in 2012. Microsoft provides free office and other software on the cloud platforms with the purpose of helping entrepreneurs. Microsoft even provides business consulting, technical consulting, and software. This will enable the market and talent pool that is huge in China.
As cloud services land in China, the economy there will grow in broad, smart, fast ways. Essentially, Microsoft's cloud service is the business of enabling entrepreneurs, by improving the ability to execute a business plan based on an idea. This ability can be harder to come by than ideas themselves. It is like saying the genius of Microsoft is enabling the genius and success of others. It is also a scalable business. It will grow as entrepreneurship grows, because it provides major pieces of what makes entrepreneurial ventures themselves work.
China has grown up fast. People there now have the capability, wealth, and ambition to invest and partner with the US. More and more, people can take advantage of advancements in technology. That is why I say, "This is the time of opportunity!" It's a time to leapfrog to the future.
Q: What role is played by the Chinese Microsoft employees network (CHIME)?
A: CHIME has over 3,000 members at Microsoft's headquarters campus and 7,000 globally. I have served as the Chair of CHIME. Now, I am the chair of the Microsoft Asian Employee Resource Group (ERG), which includes CHIME and communities of 16 other Asian countries and regions. There are five ERGs at Microsoft.
CHIME presents a different type of responsibility from the product side of the business. It is the people side, and my role is a community leader, not a manager. This role requires different skills, approaches, and sensitivity. I have had to think about how to motivate others and how to help everyone better work together. As a result, I learn constantly about the needs, talents, and motivations of my colleagues in CHIME. We also teach each other about how to align our capabilities with industry trends.
Also, CHIME helps to incubate ideas about how to more successfully land the cloud services business in China. For example, there is a Memorandum of Understanding between Nanjing and CHIME to engage ideas and training on technology, commercial trade, and culture.
Q: Why is Bellevue-Seattle region important?
A: The importance of cloud services and Microsoft's role in it is a major reason to come to Bellevue. Bellevue is ground zero of the rapidly emerging new revolution in technology partnership between China and the US. Cloud and wireless Internet are some of the best cooperation areas for now!
There are tons of opportunities, but you also need to do it carefully. A shortcut is to make international friends and learn from them. Many talented and successful people are in Bellevue. Many have a Chinese background and are all willing to help each other, including Mayor Conrad Lee!
In general, Bellevue is a great place to live and work in. There are great companies here, diversified culture, and good views around! For my family, it is one of the top-ranked areas for education. Also, the diversified surroundings are great to broaden the minds of your children.
Q: Do you have a favorite memory living here?
A: One unforgettable memory is traversing an underground cave at Mt. St. Helens recently, which is a famous volcano that erupted 30 years ago. The tunnel was more than two miles long. In the middle, it becomes smaller and you cannot know forward from backwards. I had with me my parents, and my son. It was scary, but we had to carry on. I had to encourage myself and them.
After finishing the process, suffering discouragement, being worried, we succeeded. We had a happy ending. It was amazing for us. I was thinking, that is what life can be like. My wife and I also had similar unforgettable experience at Yosemite National Park. We thought these are symbolic of the success I and my family found living here.
MORE INFORMATION
• http://www.bizjournals.com/seattle/print-edition/2012/06/01/questions-for-yushi-shen-software.html?page=all
• http://www.microsoftchime.org/?q=node/9#Sin