Video Welcome to Bellevue, from Mayor Conrad Lee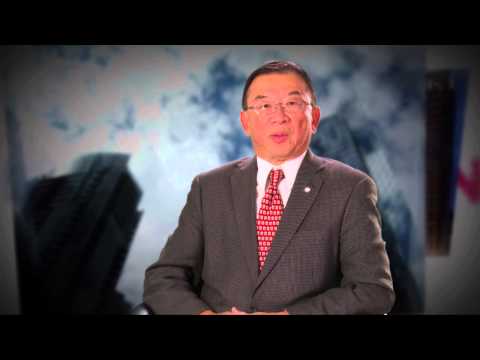 Economic Opportunities
High Technology Leader
Bellevue's rapidly-expanding economy is anchored by high-tech firms, high-end retail businesses, banking, services and numerous international companies. In the technology corridor of the Seattle metropolitan region, Bellevue is the hub.
Leading high-tech companies encompass technology sectors such as software development, internet and network services, aerospace materials, clean technology management systems, transportation equipment and systems design, multi and digital media/video games, and communications. Global leadership in technology is in cloud computing, software as a service (SAAS), web services, and mobile communications.
>>Continue Reading
Bellevue #1 City for Entrepreneurs
The culture or economic ecology is to support innovation and new business ideas throughout the community. In 2008, Forbes ranked Bellevue as the #1 city in the USA for entrepreneurs. This is balanced by the long-time commitment by talent to their companies, such as Boeing, Microsoft and Expedia. Fast-growing companies and government in adjacent Eastside cities work together along with Bellevue-based companies to support each other and foster continued innovation and global competitive advantages.
Large Companies Choose Bellevue for Headquarters
Bellevue is home to 45 headquarters and nine of the fifty largest public companies in the state. Its prestigious high-rise core offers office space to thousands of professionals, including Puget Sound Energy, T Mobile, Microsoft, Expedia, Eddie Bauer, PACCAR, Symetra, B Square, Info Space, Bungie, Key Bank, and other technology, property, legal and financial services. Bellevue is also called the "Hollywood of Video Games."
Bellevue is a growing center for the US headquarters of international firms and the international division of US companies. This is supported both by the international diversity of wealth and talent and access to global markets.
Bellevue has Easy Access to Europe, Asia, and Major Ports
Globally, the region is positioned with equal air travel distance between European capitals and Tokyo, Seoul, Beijing, and Hong Kong. Downtown Bellevue and Seattle are equal distances to Sea-Tac International Airport, about 16 miles, and both cities are at the crossroads of the region's major north-south and east-west highway corridors, including major interstate highways. The Port of Seattle marine terminals are less than 20 minutes by interstate highway from downtown Bellevue. Downtown Bellevue is easily accessible by automobile or public transit.
Investment Opportunities in Bellevue
Numerous property development and investment opportunities exist. A new boom is about to take place. The city expects to see expanded transit lines and other infrastructure, new high-rise office towers, five-star hotels, a performing arts center, China Cultural Center, and more. USA and foreign investors have identified Bellevue as one of the very best investment opportunities in North America.
Quality of Life
In the past 30 years, Bellevue has transformed from a bedroom community to a major business and retail center. Bellevue has also long been famous for numerous high-quality parks, transportation systems, outstanding public safety, and some of the very best hospitals, medical specialists, and language schools. Housing choices include both luxury downtown high-rise towers and quiet suburban neighborhoods. >>Continue Reading
Tourism Destination
Bellevue is a destination for retail tourism in an area encompassing the Northwest USA and Canada.  Luxury boutiques, art galleries, high-performing urban malls, automobile dealerships, and electronic/computer stores lead the retail sector.
Population and Wealth
Daytime population is 200,000 in this urban center, a primary hub and tourist destination in the Seattle metropolitan region. Seattle has the highest population density. Bellevue and surrounding areas east of Lake Washington have a lower urban density but higher average wealth. Eight of the state's ten wealthiest census tracts surround Bellevue.
Internationally Diverse and Multi-Cultural
Bellevue is an internationally diverse and multi-cultural city. One of three residents is foreign born, and foreign languages spoken in the schools have increased from 36 to 84 in the past 10 years.
Nearly half of Bellevue's population is either foreign born and/or non-Caucasian. This trend is largely driven by recruitment of highly-educated professional talent for the software industry from around the world.
Asian is the largest non-Caucasian demographic group; this is led by Chinese, Japanese, and Korean heritage groups but Indian/South Asian is the fastest-growing segment.
From 2002 to 2007 the number of Asian-owned businesses in Bellevue increased by 58 percent; in 2007, Asian-owned businesses comprised 16 percent of all firms in Bellevue. In 2010, twelve of the top 100 largest minority-owned businesses in the state were located in Bellevue, seven of which were among the fastest-growing minority-owned businesses.
There is also a growing Hispanic community, reflecting both regional population trends and increasing business ties with Mexico and Spain. Europeans also are migrating to Bellevue.
Local Universities
The University of Washington, one of the nation's largest public research institutions, is nearly an equal distance and travel time to downtown Bellevue as to Seattle.
The UW Bothell is a short distance north, and it recently opened an Executive MBA program in Bellevue.
Bellevue College, a leader in the community college system on the Pacific West Coast, plays an enormous role in the local economy, in research fields, technology and international student education, among other areas.
Newsweek Ranks Bellevue's Public High Schools in Top 100
According to Newsweek rankings, all five of Bellevue's public high schools rank in the top 100 of the nation and three of them rank in the top 20. Bellevue is also home to quality private schools and international language specialty schools.
Contact Bellevue Economic Development Office
INVEST IN WASHINGTON
Washington companies have a history of changing the way people live and work, from aerospace research and design, to wireless technologies, to software and online services, interactive media, renewable energy, bio-technology, medical technologies and global health. Companies in Washington have access to a highly-educated and skilled workforce, new and fast-growing opportunities for capital, a superior global trade network, and lower costs to do business. Washington companies change the way the world lives. Fantastic opportunities and tax incentives exist for investment. Visit choosewashington.com
In the Seattle-Bellevue area, businesses can take advantage of the Port of Seattle's Foreign Trade Zone program (FTZ). Qualifying businesses can designate part, or all, of a current facility as a FTZ operation, and there is no need for an additional location. Foreign Trade Zone is a designation of the US government, which means a designated, secured area considered outside U.S. Customs territory. It allows businesses with import or export activity the ability to defer, reduce and potentially eliminate customs duties.
The Trade Development Alliance of Greater Seattle is responsible for diplomatic relations, international trade missions, and coordination of government and business leadership at the highest levels.
The Washington State China Relations Council is the oldest non-governmental statewide trade association in the United States dealing specifically with China.
Download:
USA  Technology and Trade-Related Companies in Washington State (PDF)
China Technology and Trade-Related Companies in or Near Bellevue, WA, USA (PDF)
CHINESE COMPANIES IN BELLEVUE